On September 7, the National Conference on the Extractive Industries Transparency Initiative was held in Astana. Maria Lobacheva, an analyst of Echo, a representative of civil society in the National Council of Stakeholders, presented the perspective of non-governmental organizations on what information it is necessary to supplement the EITI reports.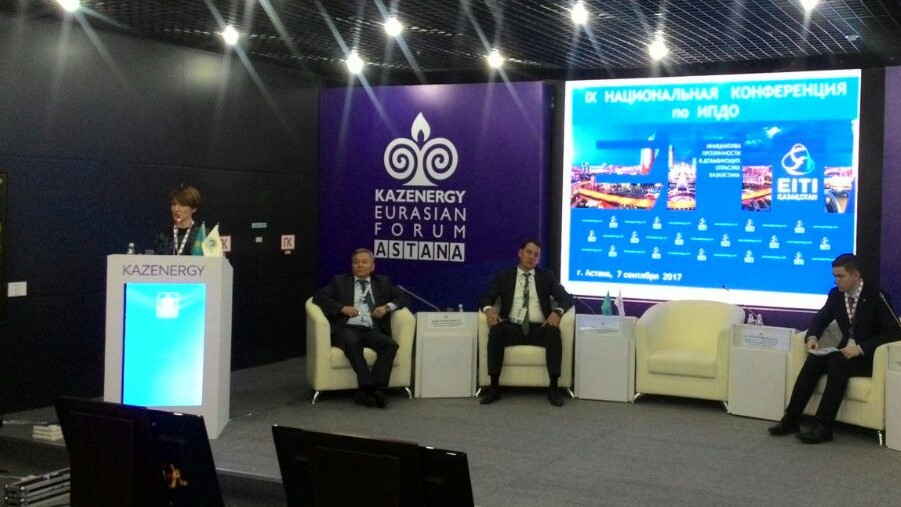 In particular, she noted that it is necessary to include in the EITI report information about what changes and reforms in the country occurred due to the EITI. Maria also voiced two questions, which for today do not find a full-fledged display in the report.
The first issue concerns the disclosure of contracts. Disclosure of contracts implies the disclosure of economic, social, environmental responsibility. Often, scrappy information about contacts seeps into the press, as a result, rumors and speculation are born. Disclosure of contracts would allow us to draw a clear picture of what we actually received and receive from the activities of extractive companies. This applies to investment, technology and much more and at the same time will avoid mistakes, if any, in the future.
The second question concerned regional information, which also requires comprehensive disclosure. How much regions receive from the extractive industry? Where does this money go? Companies in the regions contribute to the budget, and to local funds formed under the akims, and within the framework of memorandums they can invest in the development of infrastructure or finance activities. How is this money spent by local authorities? Are the interests of the local population taken into account, is the needs assessment carried out? Is the effectiveness assessed? This information should be disclosed and displayed in the EITI report.
More details can be found in the presentation.
The conference also presented the results of a study on the integration of EITI into public data monitoring systems, the so-called "mainstreaming", materials on the progress of EITI implementation in Kazakhstan, on post-validation strategy, on the National Mineral Resource Database, on the Draft Subsoil Code and subsoil use. The Conference program and other materials you can find on the EITI website of Kazakhstan.